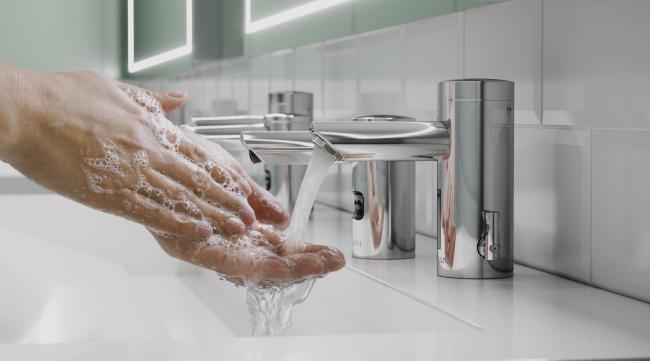 Introducing
Optimix™ Faucets
The right mix of hot and cold.
Our new line of Optimix ASSE-1070 compliant faucets brings market-leading anti-scald technology to any facility.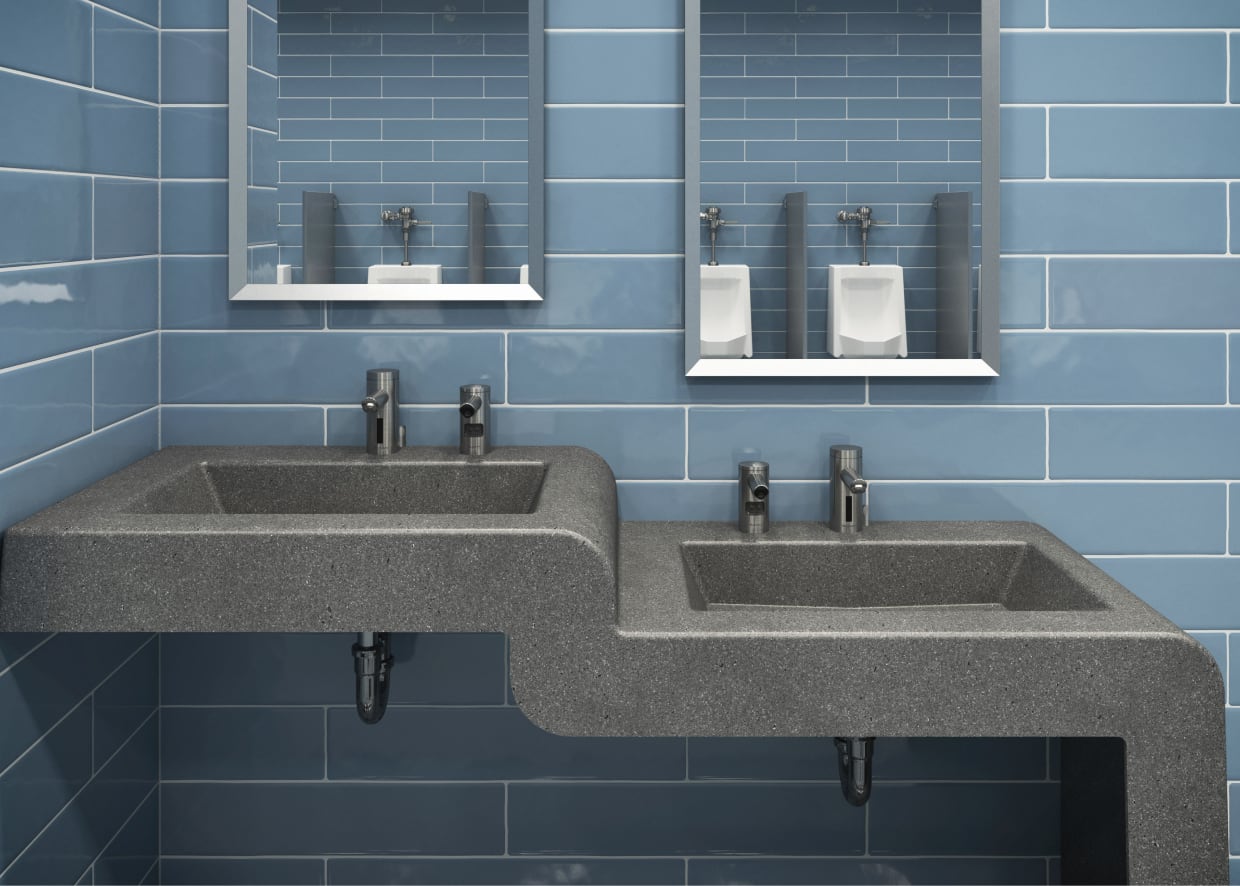 Proactive anti-scald technology.
Our Optimix technology prevents scalding and is available on one of Sloan's most popular faucet designs.
Project types
Healthcare Facilities
Schools & Universities
Convention Centers
Airports & Transportation Centers
Safe water temperatures for all users.
When cold water is running low, normal faucets may dispense uncomfortable or unsafe hot water. Sloan's new Optimix-enabled faucets offer the industry's fastest, most effective in-spout ASSE 1070 compliant anti-scald technology—even with a cold water failure. Optimix anti-scald technology is incorporated directly into the faucet spout. The simplified installation can reduce labor, time, and cost by up to 30%.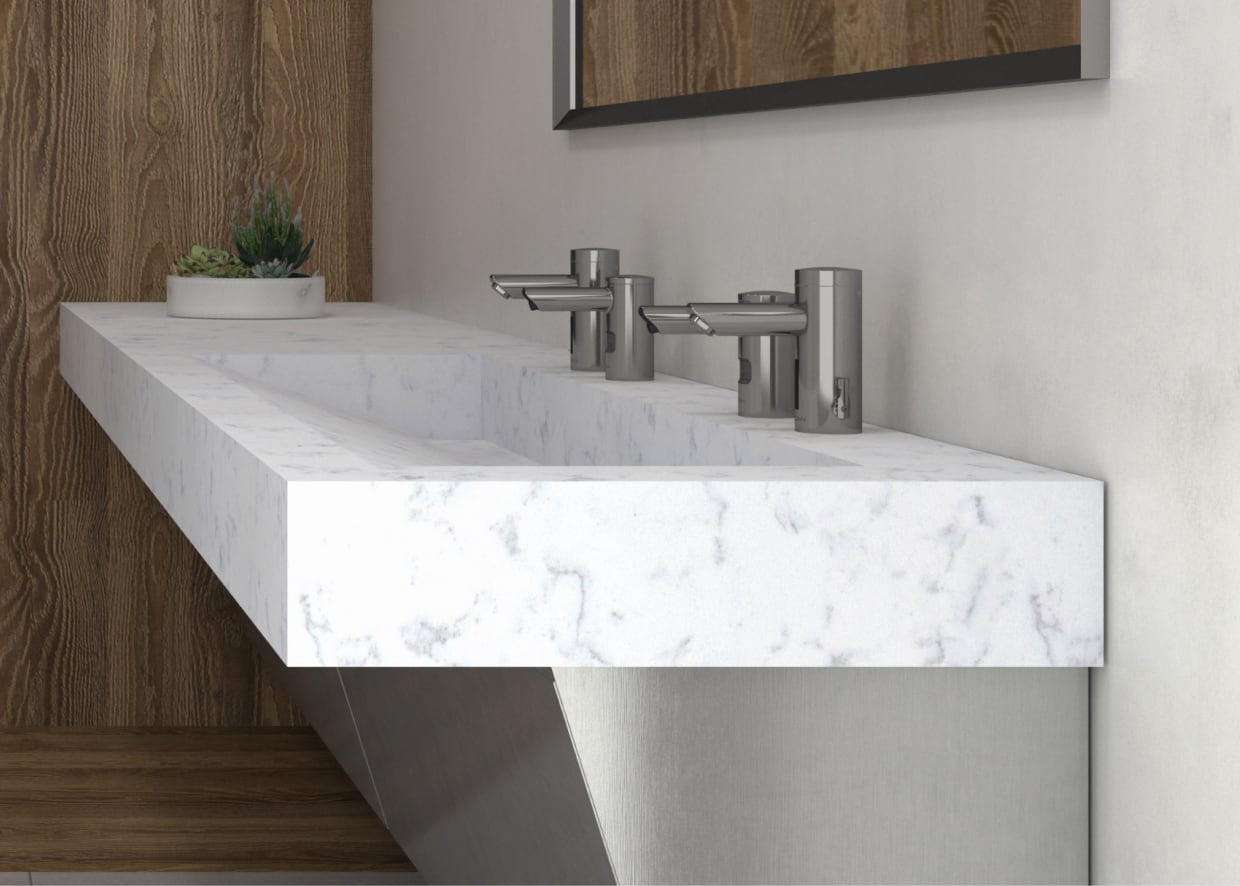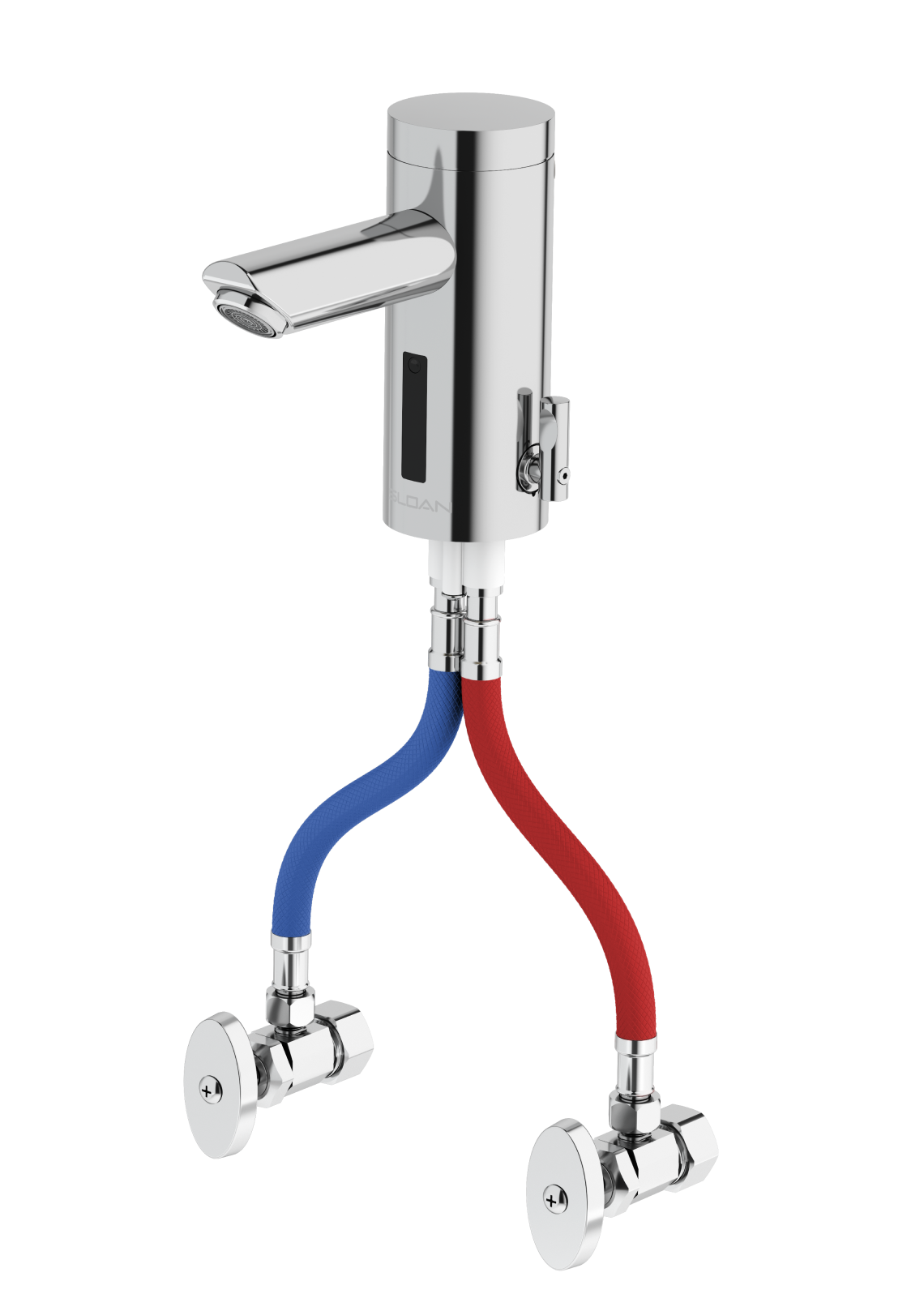 Colors shown for illustrative purposes only
Anti-scald technology that fits anywhere.
Providing a safe water temperature is important anywhere, especially for schools, hospitals, and eldercare facilities. Sloan makes it easy to integrate Optimix anti-scald hardware technology into new or retrofit projects. It's a simple way to keep users comfortable and safe with the durability and precision you expect from Sloan.
The water is mixed as it passes through the spout of the faucet. The Integrated Thermostatic Mixing valve can also be set to a desired temperature and removed for facilities where tamper resistance is required.
See below for all faucet models
The right faucet for your facility.
Introducing new variations on the Optima® EAF-200, 250, and 275 faucets featuring our anti-scald technology.
EAF-200

Optima® Hardwired-Powered Deck-Mounted Mid Body

Code 3335186
EAF-250

Optima® Battery-Powered Deck-Mounted Mid Body

Code 3335183
EAF-275

Optima® Solar-Powered Deck-Mounted Mid Body

Code 3335189
Contact a Sloan representative for more information on our anti-scald products.