Sloan Gravity Toilets
Our new Gravity Toilet combines Centriflo® flush technology, simple assembly, and water-saving features into a sleek two-piece design that fits into a wide range of light commercial spaces.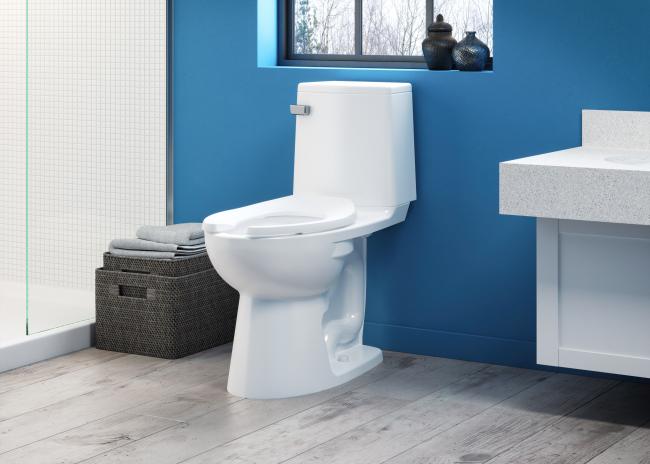 Thoughtfully designed
Sloan's Gravity Toilet features a one-piece look with the benefits of a two-piece toilet.
The innovative tank design features a slight inversion for a unique, modern aesthetic and a raised deck that eliminates rocking. The lid fits perfectly on the tank with no overhang, creating a monolithic, sleek appearance.
---
Hotels, homeowners, designers, and more will appreciate the unique style of the new Gravity Toilet.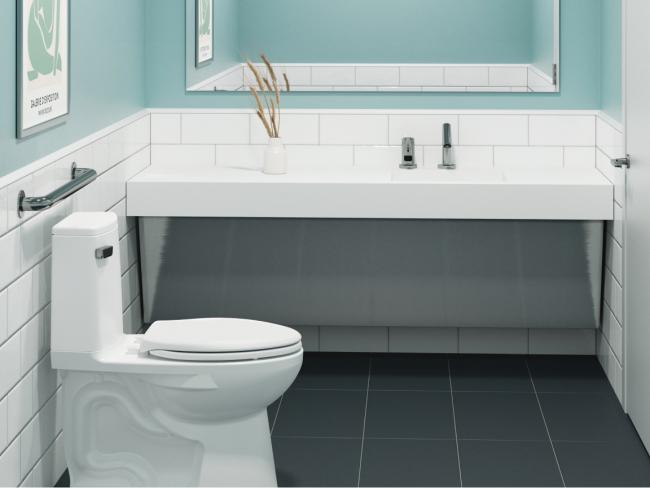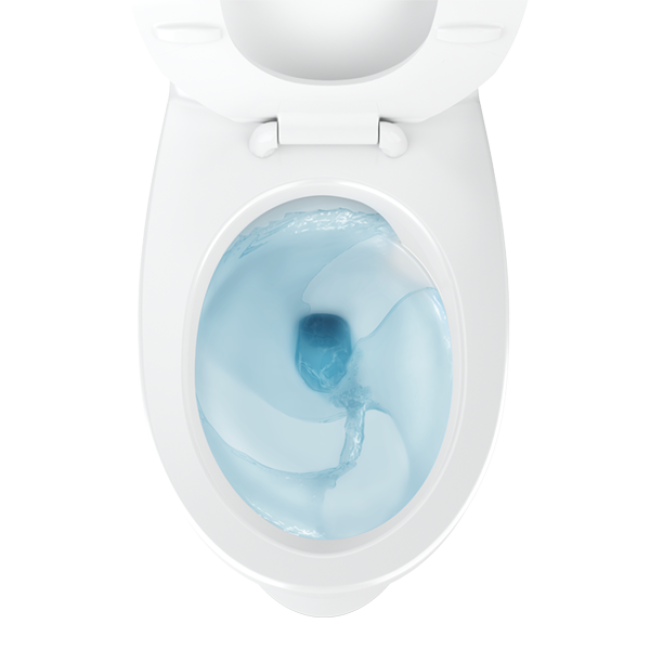 Centriflo technology delivers a more powerful flush.
Achieve a cleaner bowl with a strong gravity-powered flush thanks to our dual-delivery bowl design.
The sleek bowl design without rim holes provides a surge of water that makes a vigorous water cyclone that clears and cleans the bowl with every flush. The powerful flush eliminates any clogging of minerals or lime and minimizes bacteria that can grow in crevices for an easy cleaning experience.
---
Available with SloanTec® Hydrophobic Glaze, an exclusive liquid-repelling glaze that inhibits the growth of bacteria and other germs.
Sloan Gravity Toilets look at home in a variety of environments.
Our Gravity Toilets bring water savings, enhanced hygiene, and durability to commercial spaces of all kinds.
Commercial

Designed to make light-to-medium-traffic restrooms in office buildings, warehouses, retail, and places of worship more welcoming.

Hospitality

Education

Healthcare

Multi-family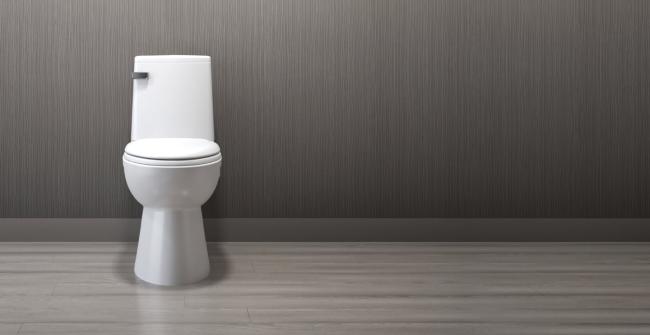 Product Specifications
Flush volume
1.1 gpf (4.2 Lpf) Ultra High Efficiency
1.28 gpf (4.8 Lpf) High Efficiency
1.6 gpf (6.0 Lpf) Low Consumption
Achieves up to 1,000g MaP
Elongated rim
15" standard rim height
17" ADA rim height
Rough-in
Available in 10" and 12" with a large footprint to cover old caulk lines
Technology
Centriflo® siphon jet powerflush
Available with SloanTec® Hydrophobic Glaze
Equipped with FluidMaster® Fill and Flush valves
Handle
Right or left position
Polished chrome finish
The right design for your next project.
Sloan Gravity Toilets are available in both standard and ADA-compliant models, making them ideal for a wide range of applications and industries.
Show models with SloanTec® Hydrophobic Glaze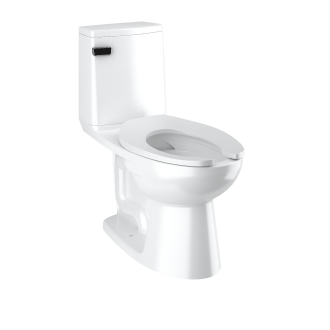 10" Rough in
Seat not included.
---
---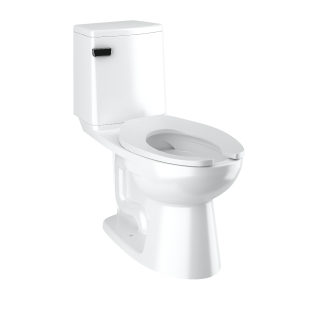 12" Rough in
Seat not included.
---
---
View all gravity toilet products
Gravity Toilet models include combinations of the following Compliances and Certifications
"Our Gravity Toilet is our latest innovation, where increased flushing efficiency is matched by enhanced style and aesthetics to provide the perfect complement to any restroom design."
— Mark Lawinger, Sloan senior product line manager for flushometers and fixtures
Specify Sloan for all your commercial fixtures
Learn more about Sloan commercial fixtures or contact a rep to start the specification process.