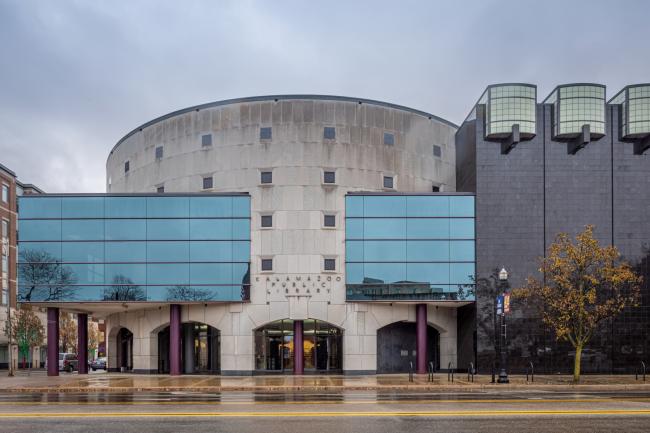 Kalamazoo, MI
Kalamazoo Public Library
Serving the local community since 1872, the Kalamazoo Public Library has been a valuable resource for residents of Southwest Michigan for over a century.
Yet, with such a rich history comes the wear and tear of 120,000 annual guests at each of the library's five locations. When the library's downtown central location was in need of a renovation after over 25 years of high-traffic from guests utilizing its extensive collection of books, music, and movies it turned to Sloan.

While Kalamazoo Public Library had specified Sloan products in the past, it was often in tandem with other brands. After extensive product research and thanks to a strong relationship with Diversified Spec. Sales, a proud Sloan representative, it was determined that the best solution would be to outfit the library's restrooms entirely with Sloan products.
*Photography by Caleb Tkach.
"Sloan's products have not only raised the bar aesthetically, but they have provided a hands-free restroom experience to visitors at our central downtown location. We're eager to follow suit as we begin to renovate the restrooms in our other locations."