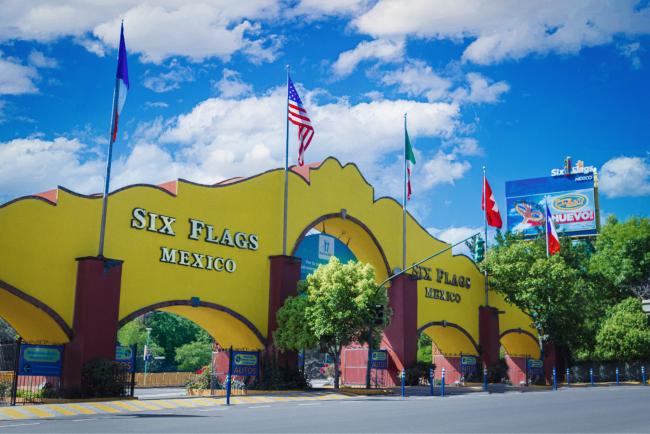 México City, Mexico
Six Flags Mexico
At Six Flags Mexico, Sloan enriches fun.
Six Flags Mexico is the most visited park in Latin America. Since opening its doors on April 14, 2000, under the name of Six Flags, the park has been renovated each year including general updates and new attractions that have positioned Six Flags as a "must visit" tourist destination in Mexico City.

The park's main draw is the spectacular attractions that children, teens, and adults alike can enjoy. But adding to the full experience of the park are impressive features which help guests leave with a positive, lasting impression. Some of these features include sophisticated operating systems and automated products offered by international suppliers such as Sloan, whose products are present at Six Flags in Mexico City, and Six Flags Hurricane Harbor at Oaxtepec.
"Sloan is a brand that brings great support. They have always been attentive to our needs. For us it is vital to keep counting on Sloan so the park can keep contributing to the topic of sustainability and health. Doing it in a responsible way, without wasting water."