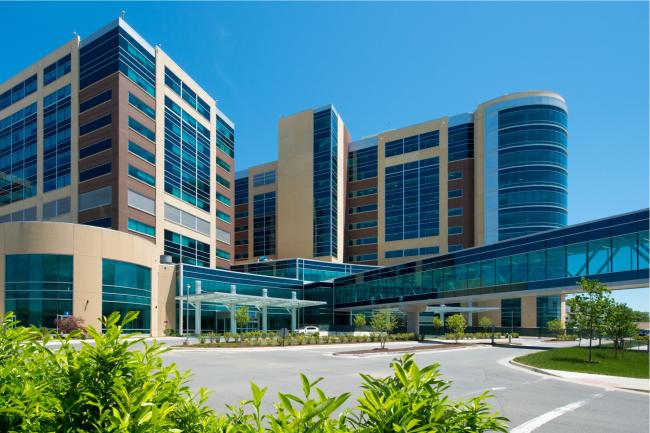 Falls Church, VA
Inova Fairfax Hospital
Consistently ranked among the top healthcare providers in the U.S., Inova Health System wanted to combine its Women's Hospital and Children's Hospital in one central building expansion on the Inova Fairfax Medical Campus.
Energy efficiency and a more "spa-like" aesthetic for patients were paramount to the building design, which aims to achieve LEED Silver certification for its January 2016 opening. With their superior water-saving technology and proven reliability, Sloan flushometers were an easy choice to make for the hospital's patient and public restrooms, as well as for its clinical sinks.

*Interior photographs by Hedrich Blessing
Our design team found the Sloan website very helpful during the process. Sloan valves met both the performance and aesthetic requirements for the project.