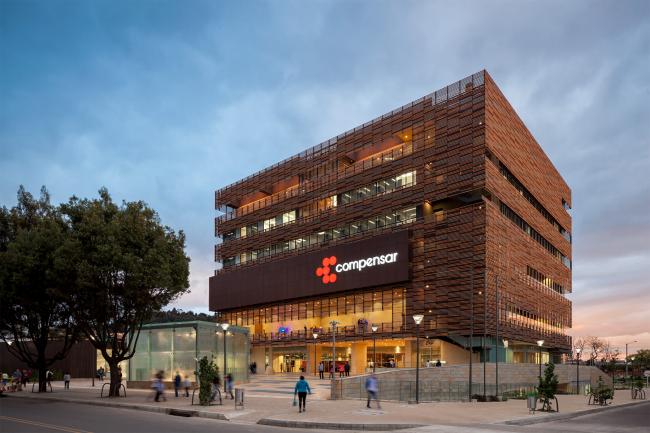 Bogota, Colombia
Compensar Headquarters
In the center of Colombia is the capitol city of Bogota, a vibrant metropolis that is home to almost 10 million people. A melting pot of cultures, Bogota also boasts a multitude of architectural styles, from classic colonial to distinctly modern. Compensar, located in the Suba area of Bogota, is a product of its surroundings, blending into its vivacious urban environment. Inspired by the relationship to water, the 18,000 square meter (193,750 square feet), seven floor structure features several pools surrounded by lush green space.
With an eye for clean, attractive and modern design, the architects and designers wanted to incorporate contemporary ideas. They chose to install efficient, environmentally friendly elements throughout Compensar, including an array of beautiful, innovatively efficient Sloan products.
We specify products that we know we can trust. Sloan products are not only highly respected by those in our industry for their performance and efficiency, they complement a contemporary design.