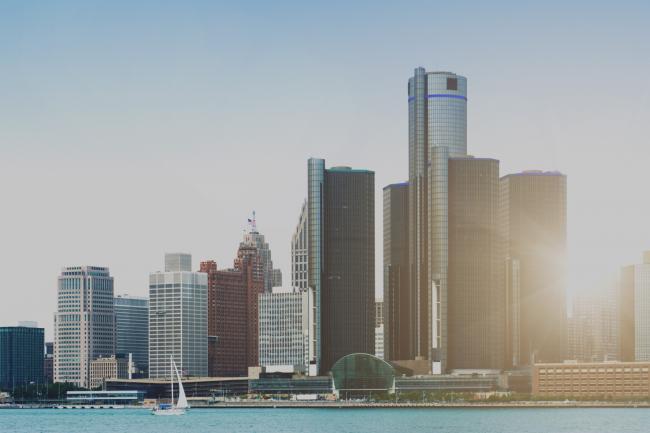 Detroit, MI
One Woodward Avenue
One Woodward stands as a symbol of Detroit's renaissance. Situated in the center of Detroit's Civic Center since 1962, the waterfront property experienced the Motor City's economic boom of the 1960s, as well as the trying times of the 2000s and the city's resurgence in recent years.
When the town fell upon harsh economic conditions and jobs in the automobile industry started moving elsewhere, even buildings as iconic as One Woodward suffered. In fact, the building's occupancy dropped to as low as 20 percent in 2013 when the city's population dipped by over one million people from its peak in 1950.

But as jobs began coming back to the area and companies like Bedrock Real Estate Services — a firm specializing in the strategic redevelopment of Midwestern urban cores — began purchasing downtown properties, the Motor City underwent a gradual revitalization. From a mere 20 percent occupancy in 2013 to becoming 100 percent occupied in 2017, One Woodward represents Detroit's revitalization. And with hundreds of its sinks and flushometers specified for the building's renovation, Sloan is a part of that transformation.
*Interior photographs by Jon Miller Architectural Photography
We are always looking for new ideas and designs and Sloan presented the new AER-DEC® to us and we had to try them. The look is everything we could ask for and of course they were built with the quality we expect from Sloan. With leading edge technology and GREAT customer service we look forward to a long relationship with Sloan.