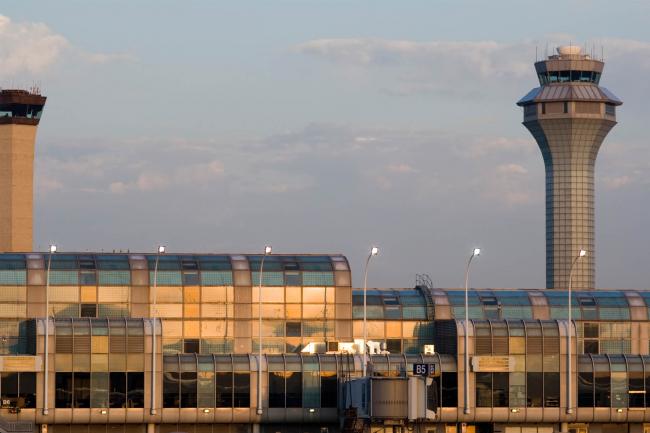 Chicago, IL
O'Hare International Airport
When lactation rooms became mandatory in every major airport in Illinois, the busiest thoroughfare in the world turned to Sloan to take its first baby steps.
The result: a Mother's Study Room that seamlessly combines the AER-DEC® Integrated Sink with an adjacent baby-changing area so everything is in reach for traveling moms. Wash. Dry. Change. Go.
*Interior photographs by Hedrich Blessing
We are constantly looking for ways to improve the customer experience and be mindful about using natural resources. The AER-DEC is specifically designed with new mothers study rooms in mind as a quiet place for them to nurse or pump before a flight. Sloan is the leader in commercial, responsible restroom products—that's why we use them today and have for the last 30-plus years.