Gaining Perspective on Water Efficiency Through LEED v4.0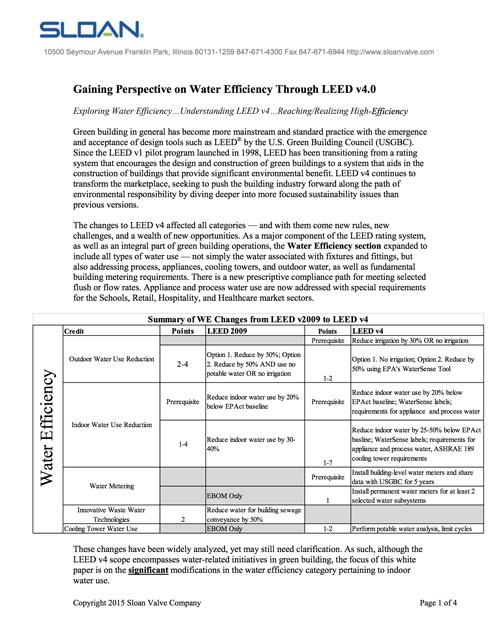 Green building in general has become more mainstream and standard practice with the emergence and acceptance of design tools such as LEED® by the U.S. Green Building Council (USGBC). Since the LEED v1 pilot program launched in 1998, LEED has been transitioning from a rating system that encourages the design and construction of green buildings to a system that aids in the construction of buildings that provide significant environmental benefit.
LEED v4 continues to transform the marketplace, seeking to push the building industry forward along the path of environmental responsibility by diving deeper into more focused sustainability issues than previous versions.
Download the free white paper to learn about the changes brought on by LEED v4  — and with them the new rules, new challenges and a wealth of new opportunities.
Download the free white paper today.