Reality Check: The Keys to a Successful Water Savings Project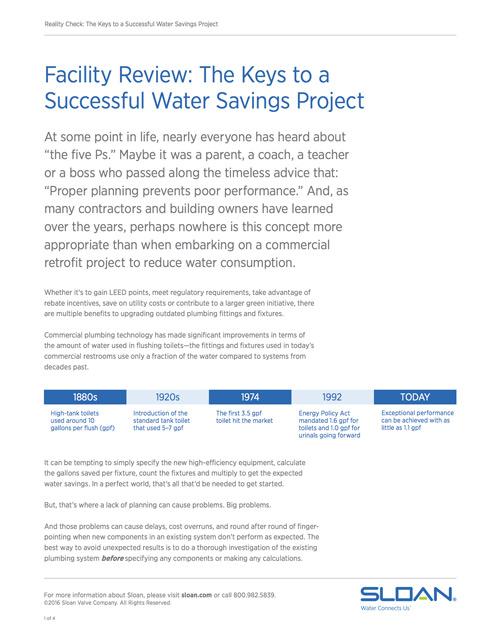 At some point in life, nearly everyone has heard about "the five Ps: Proper planning prevents poor performance." And, as many contractors and building owners have learned over the years, perhaps nowhere is this concept more appropriate than when embarking on a commercial retrofit project to reduce water consumption.
Whether it's to gain LEED® points, meet regulatory requirements, take advantage of rebate incentives, save on utility costs or contribute to a larger green initiative, there are multiple benefits to upgrading outdated plumbing fittings and fixtures.
Download the free white paper to learn more about the significant improvements in terms of the amount of water used in flushing toilets commercial plumbing technology has made.
Download the free white paper today.