Sloan Sink Seaming and Start Up Services
Ensuring your sinks look beautiful and professional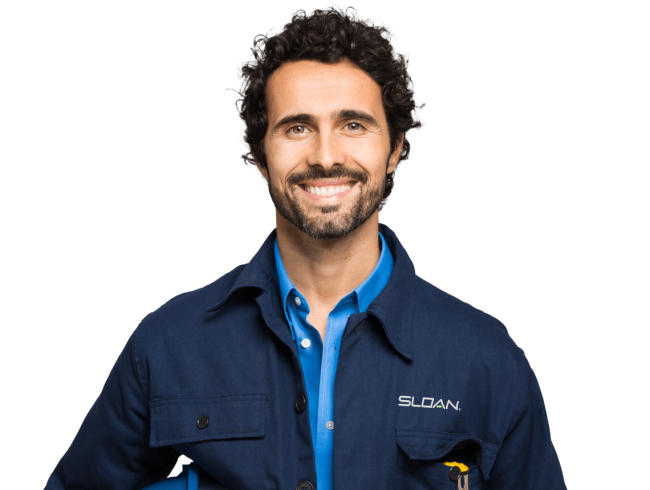 Putting it all together
We are your go-to professional resource for hassle-free sink installation oversight and seaming service. Simplify your most complex Sloan sink installations with the help of trusted Sloan Sink Technicians. Our team can support you through your installation process right down to the final seam.
Call 844.621.7054 to inquire about Sink Start Up Service or to schedule Sloan Seaming Services.
Request more information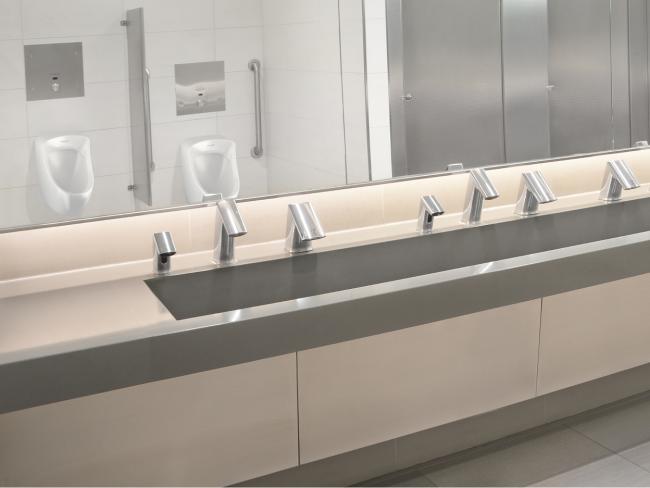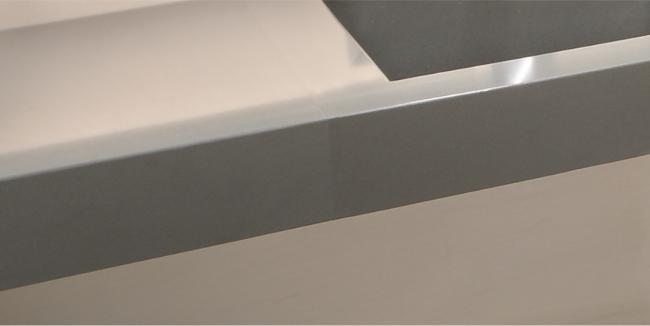 Sloan Seaming Service
Save time and effort on your next restroom build with sink seaming from Sloan. Sloan's approved professionals provide the high-quality seaming service you need to complete your vision worry-free, scheduled to fit your project timeline.
Ideal for projects that require seaming service: Corian® sinks over 120" long or quartz sinks over 119" long
Available for custom sink configurations of any solid surface or quartz material and length
What is a seam?
Sloan's sinks are custom fabricated using slabs of raw materials such as Corian Solid Surface or different brands of quartz. These slabs come in specific sizes. When the sink design or size requires that two pieces of material come together, a seam is created. Beyond slab size limitations, installers should also consider any corners the sink will need to go around to reach the restroom as well as the size of elevators or stairwells.
When the sink layout or overall size requires the sink be fabricated in sections, seaming is a common installation and finishing process of joining the sink sections together creating the appearance of one continuous sink system.
How does material choice impact seaming?
Corian and other solid surface materials lend themselves beautifully to this service. When done by a professional, seams will be nearly invisible after seaming. Engineered stone materials such as quartz pose more of a challenge, but our experienced teams can minimize the appearance of any seams by blending them into the look of the sink.
Seaming in action
Seaming provides a clean, continuous look for custom lengths and sink additions.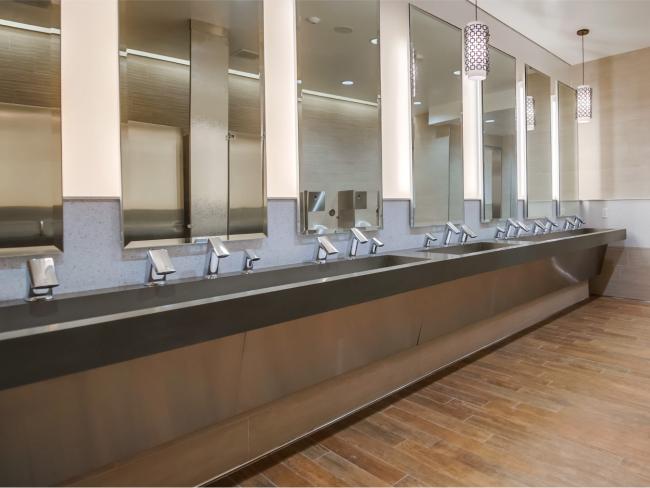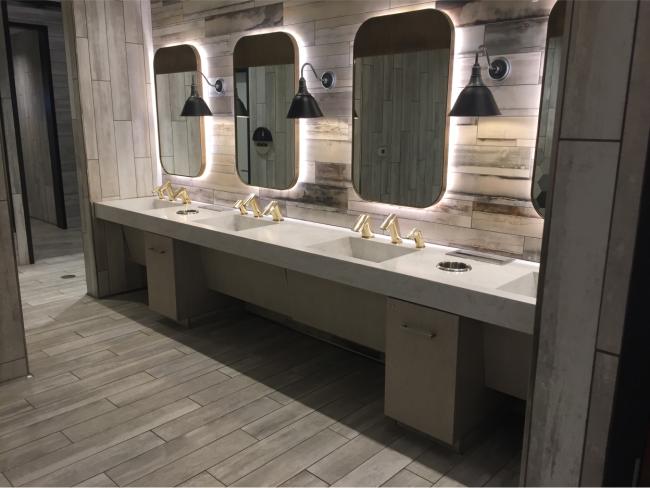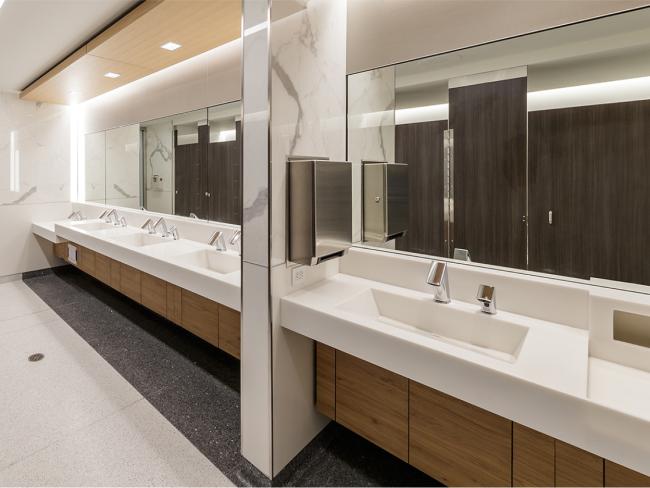 Seaming for O'hare International Airport, Westfield Malls, and 1640 Camino del Rio.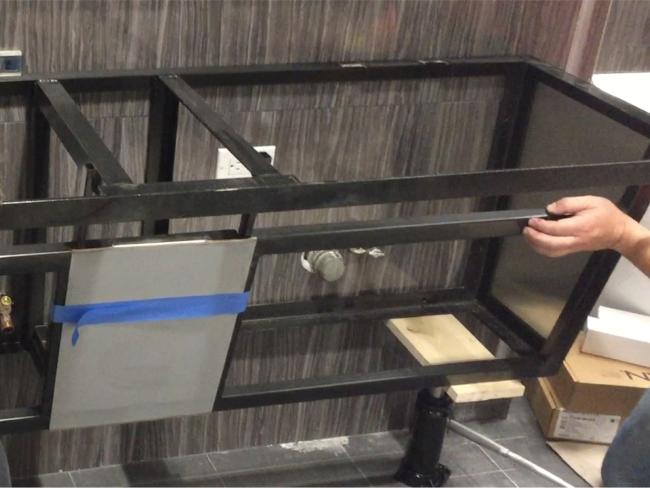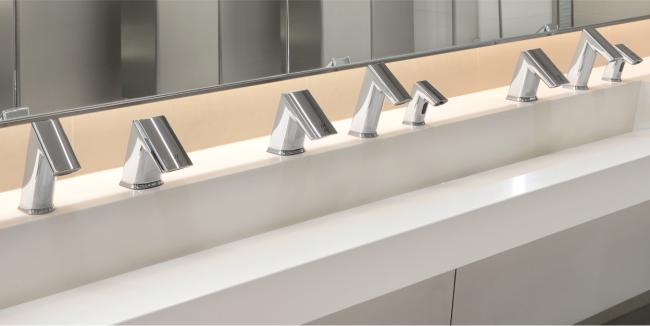 Sloan Start Up Service
Our Sloan Start Up Technicians are here to guide you through the sink installation process, making sure that it is hassle-free and void of any installation errors or unforeseen product malfunction.
1. Our technician performs a site visit
We'll perform a job site walk-through and provide a thorough review of wall construction and electrical rough-ins, as well as assess the current water and drainage system.
Review part and component order accuracy, check for sink and component damage, present installation instructions, and identify key on-site partners for the remaining visits
Discuss installation and schedule subsequent visits
Review seaming service plan if applicable
2. The technician oversees the installation process
Our technicians provide 2 additional visits to oversee the installation and seaming services, providing best practice guidance along the way.
Sloan technician will confirm, guide, answer questions, resolve issues. They will not perform the installation or complete any physical work.
3. Project sign-off and quality control
Our technician verifies that all components are installed as expected and functioning as intended.
All component start up procedures, settings, and calibration documentation is provided to your maintenance staff in a maintenance guide
The technician can answer any questions you have and provide maintenance recommendations
How it works
Estimate
A Sloan representative will respond to your inquiry with a quote and next steps.
Installation
Our trained and insured technicians will complete on the job seaming and oversee installation.*
Follow-up
After services are completed a Sloan representative will reach out and answer any follow-up questions.
---
*Your quote and final invoice may differ, dependent on whether additional labor and materials are required for proper installation.
Available products for Sloan's Sink Services
Sloan offers Sink Services for our AER-DEC® Integrated Sink and Sloan Designer Series™ Sink lines.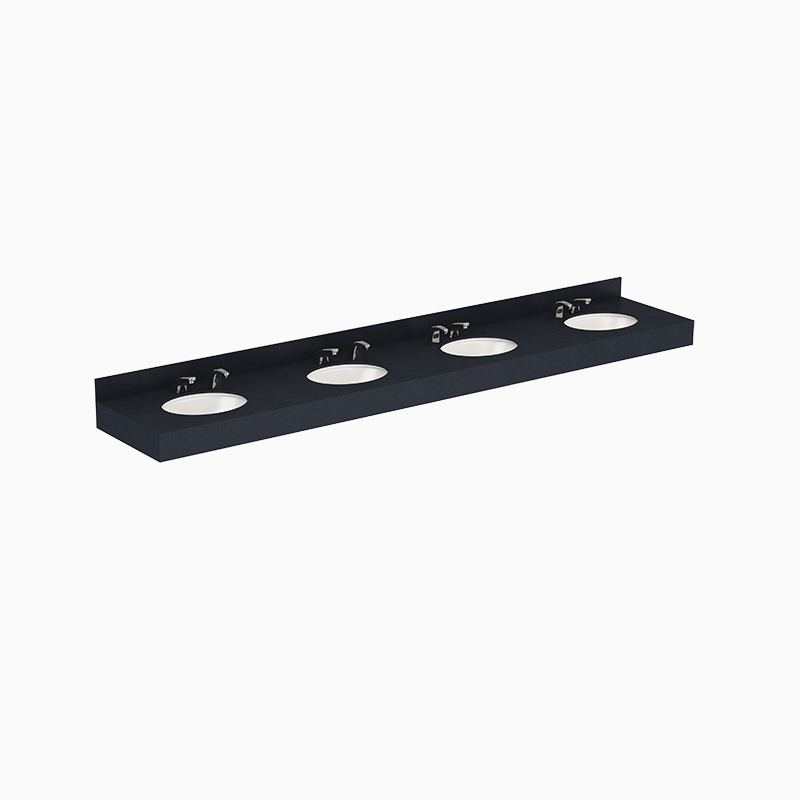 DSCT-84000

Designer Series™ 4-Station Wall-Mounted Counter Top Sink

Where to Buy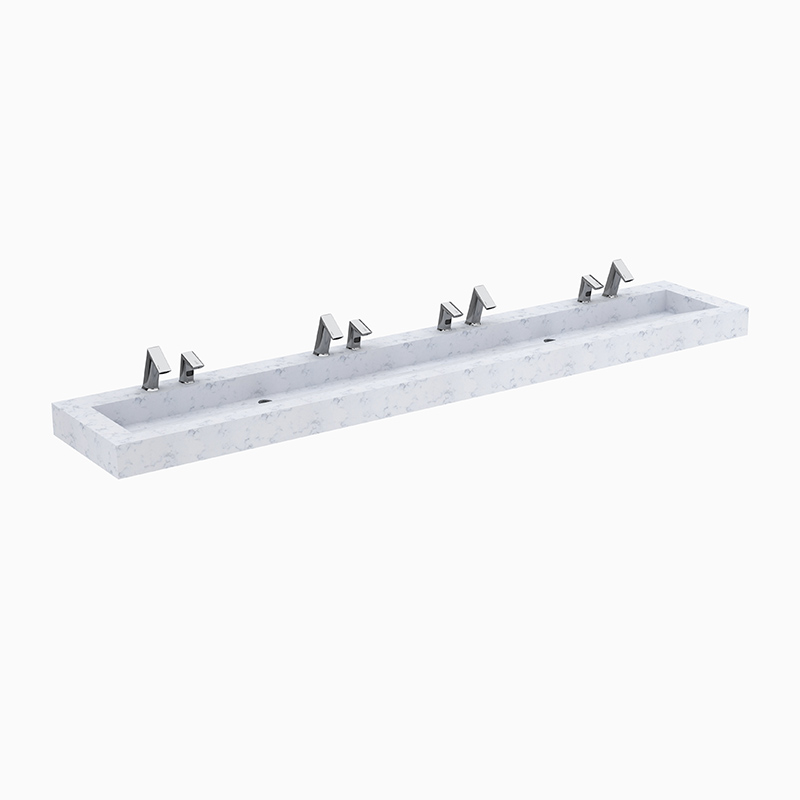 DSG-84000

Designer Series™ 4-Station Wall-Mounted Gradient Sink

Where to Buy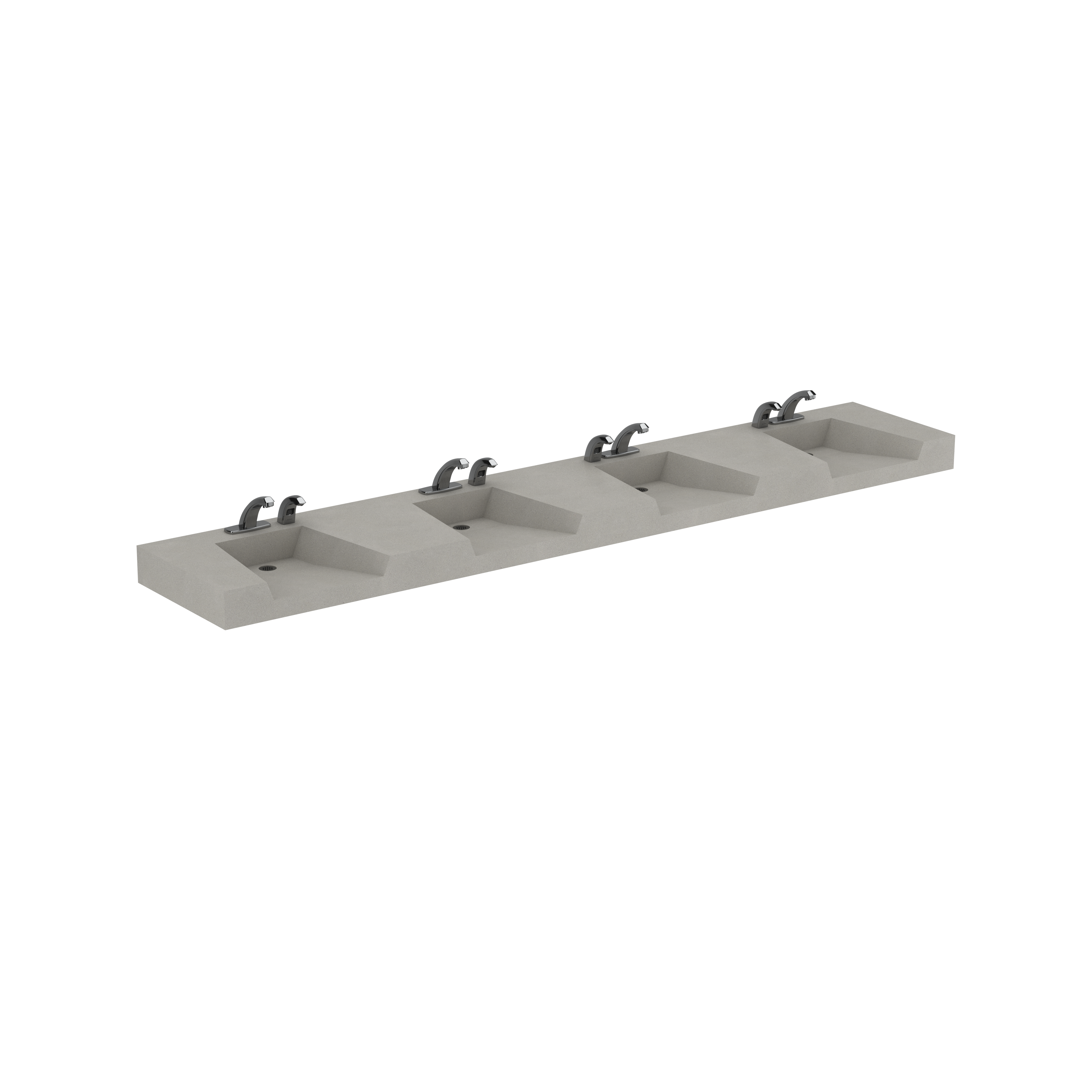 DSOF-84000

Designer Series™ 4-Station Wall-Mounted Open Front Sink

Where to Buy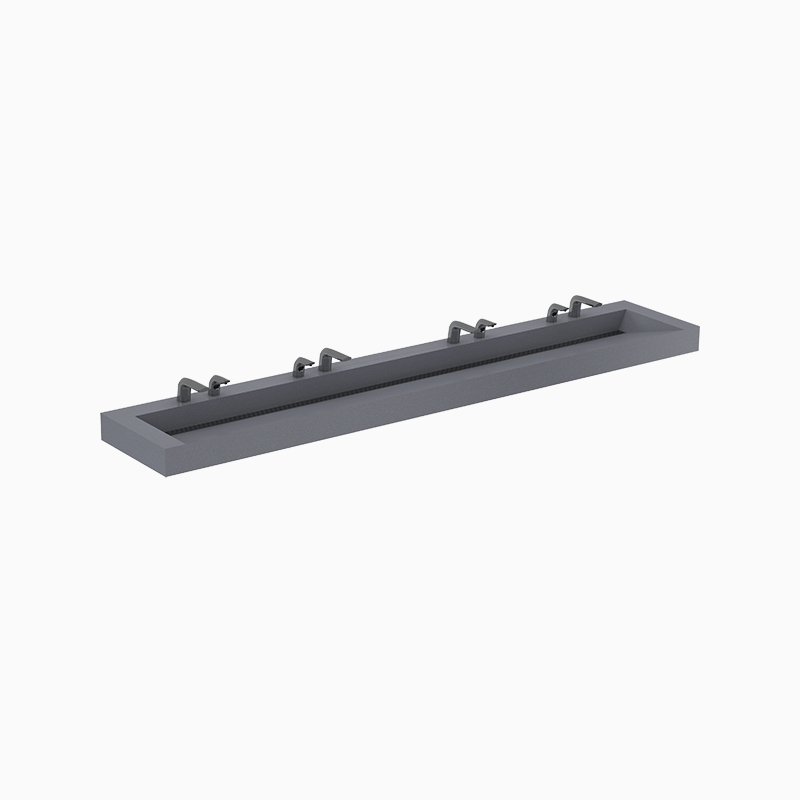 DSWD-84000

Designer Series™ 4-Station Wall-Mounted Weir Deck Sink

Where to Buy
Contact a Sloan representative for more information about Sloan's Seaming and Start Up Sink Services