Hybrid Urinals
A fresh approach to sustainable design.
Improving a proven solution
In a world of increasing water shortages and increasingly strict usage regulations, conserving water has never been more important. Since their introduction, waterfree and 1/8 gpf high-efficiency urinals have helped save thousands of gallons of fresh water every year with each installation. When properly maintained, these fixtures provide efficient removal of liquid waste with no odor or clogs. The challenge is, however, that improper or infrequent maintenance can lead to the buildup of solids in the drain lines, resulting in reduced flow and bad-smelling restrooms. As a result, some customers may perceive that these high-efficiency urinals don't live up to expectations.
Water Savings
Approaches waterfree urinal water savings by using only about 100 gallons/year.
No Odor or Clogs
Virtually eliminates root cause of most waterfree issues and perceptions – odor and clogs.
No Drainline Cleaning
Eliminates bucket dumps and bottle brush cleaning and hard calcite formation.
Options to fit your needs
Sloan Hybrid Urinals come in three designs to meet your specifications and requirements. Ideal for a wide range of applications, the Hybrid Urinal line can deliver exceptional performance and outstanding savings for any commercial restroom environment, including healthcare facilities, restaurants and hotels, stadiums, schools and universities, transportation terminals and office buildings.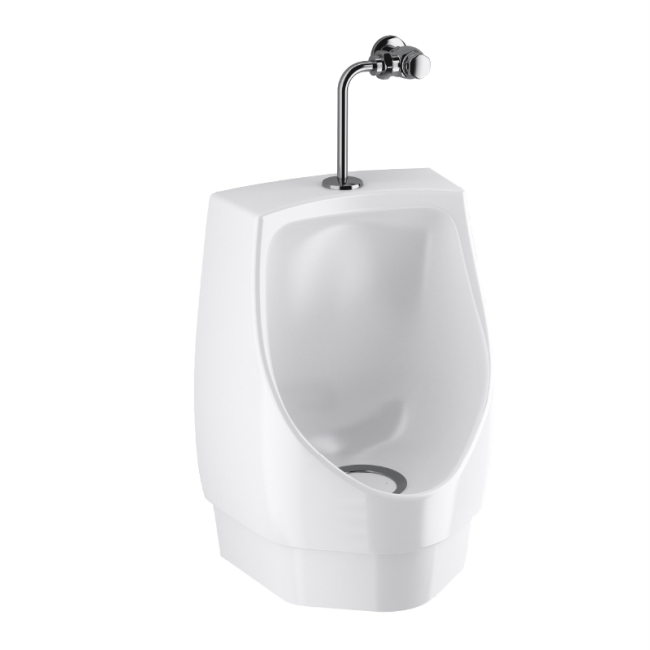 HYB-1000-RET
The Hybrid Retrofit
The Hybrid Retrofit is a quick and easy replacement for your existing urinal, with all the benefits of the standard hybrid urinal.
Existing supply stop used as water source for hybrid
Familiar water connection to plumbers
Allows seamless replacement of installed flushing urinals
Hybrid Urinal Downloads & Resources