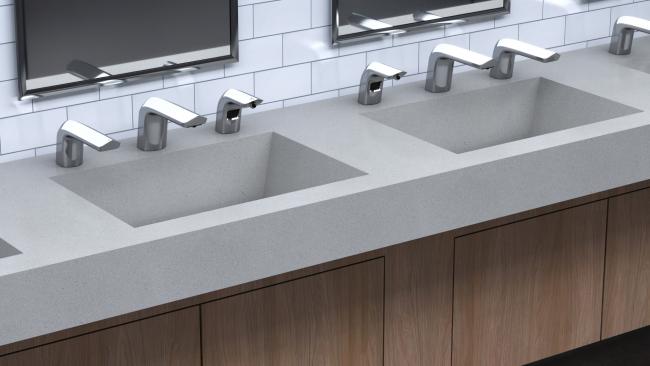 AER-DEC® Integrated Sinks
Step up to the future of sustainable restroom design.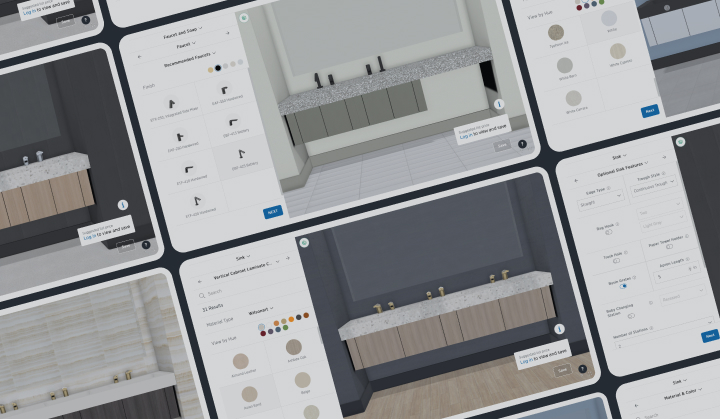 Design Your Perfect Sink
Customize and view your design in real time with Sloan's Sink Configurator. When you've finished your design you can download renderings, pricing and configuration details, rough-in and line drawings, and installation instructions.
AER-DEC is the perfect innovation for any high-end washroom. Soap dispenser, faucet, hand dryer, and sink basin all designed to work together as one beautiful, touch-free, hygienic, highly efficient system.
Features
All four elements working together at arms-length (soap dispenser, faucet, hand dryer and basin)
Saves space and allows for a cleaner design by moving soap and hand dryer to the deck
All three deck units are touch-free to promote hygiene
Its beauty is matched by its flexibility and efficiency
Introducing Sloan Sink Startup and Seaming Services
We are your go-to professional resource for hassle-free sink installation and seaming service. Simplify your most complex Sloan sink installations with the help of trusted Sloan Sink Technicians. Our team can support you through your installation process right down to the final seam.