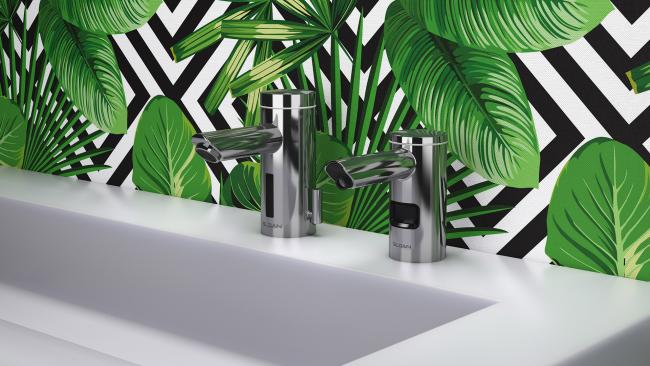 Experience double vision
Make your restroom design vision a reality with seven new soap dispensers that match our most popular faucets perfectly.
A consistent on-deck aesthetic.
No, you're not seeing double! Our seven new sensor-activated soap dispensers are designed to pair perfectly with the Sloan faucets you already love for their style, performance and durability. And let's not forget the added convenience of our matching faucet combo packages. It's never been easier to create the exact on-deck experience you need for your unique design vision.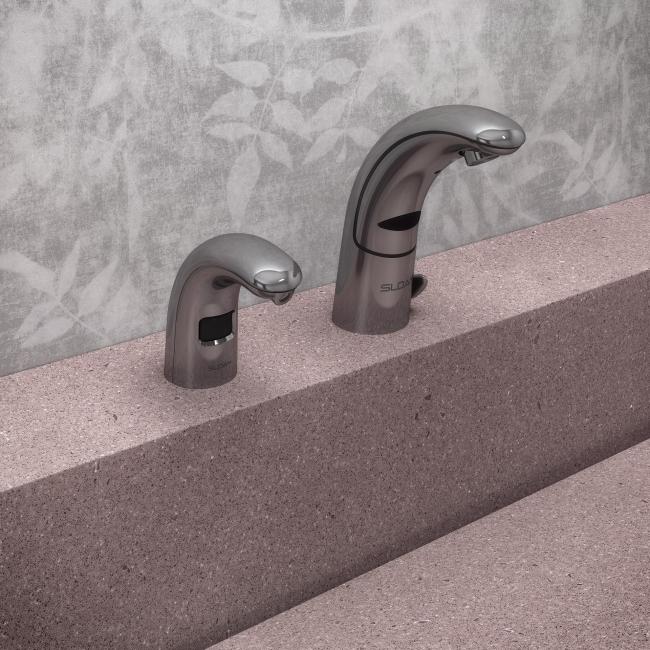 ESD-1500 Soap Dispenser pairs with Optima® EAF-100/150
The ESD-1500 is designed to match our popular water saving classic EAF-100/150 faucet line. The sleek shape of these products together creates a pleasing design aesthetic and provides an unsurpassed variety of usage. Whether for commercial or public use, the ESD combo will help you achieve your dream restroom on-deck design.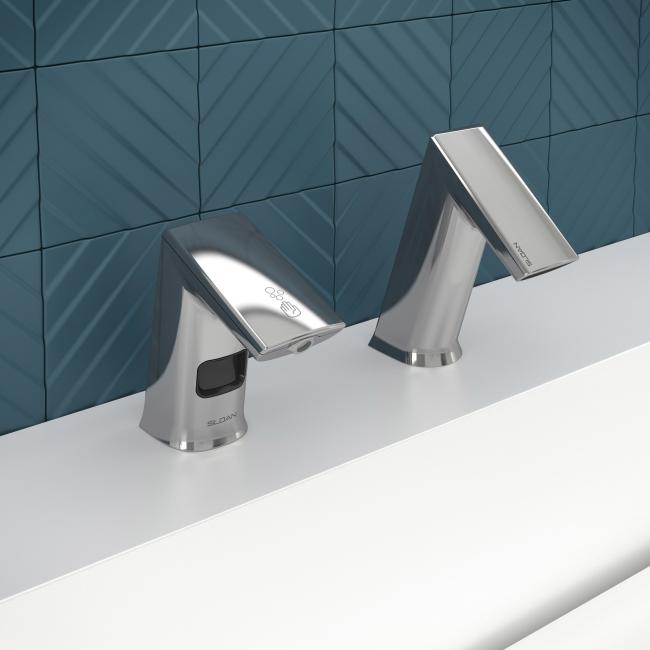 ESD-500 Soap Dispenser pairs with BASYS® EFX Series
One of our most popular lines, the Basys faucet has a newly enhanced soap dispenser, the ESD-500. It now utilizes a 1500ml or 2300ml GOJO soap bottle for longer lasting soap with reduced soap bottle replacements. Plus, it mimics the minimal Basys form in a slightly smaller size, creating a consistent visual on your commercial sink top. Available in Sloan special finishes to complete your design concept.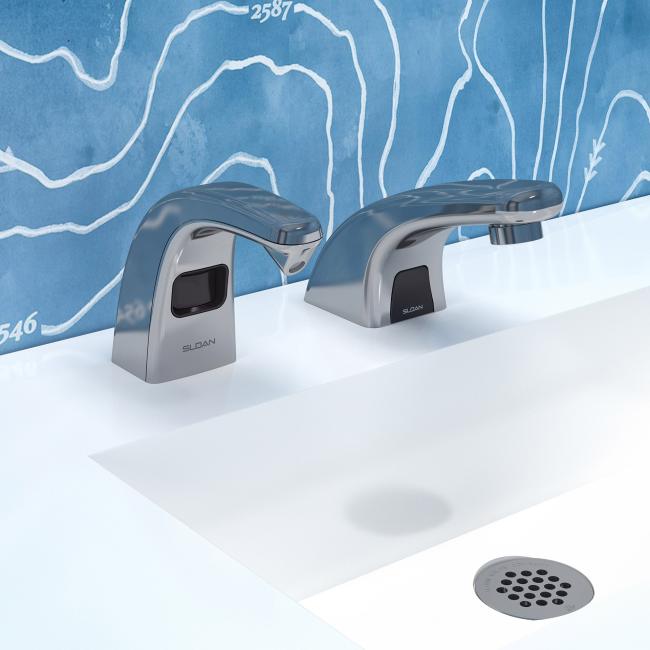 ESD-600 Soap Dispenser pairs with Optima® ETF-610/EBF-615/625
This duo is a favorite among the design community because of it's clean cylindrical look. The ESD-600 soap dispenser makes a modern statement on-deck and can be the visual focus or blend in to create a harmonious visual environment.
Features and Benefits
Order individually or in combination with matching faucets
Available as hardwired or battery-powered
Identical installation for easy setup and maintenance
Engineered to work with GOJO soap
Special finishes (polished brass, brushed nickel and brushed stainless) available on certain models
Project Types
Executive Suites
Schools & Universities
Office Buildings
Restaurants
Airports
Convention Centers
Combo packages are the perfect pairing
We make choosing the right products easy. Order our combo packages which include matched faucet, soap dispenser and two GOJO soap refills.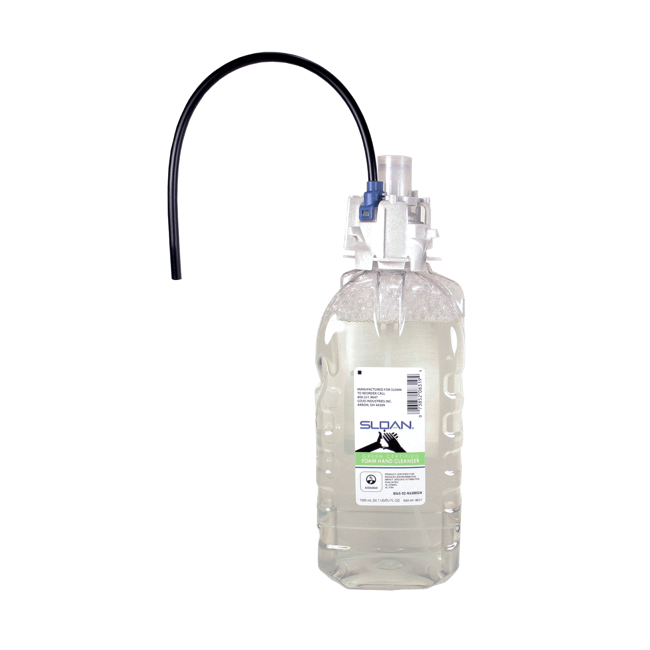 Sloan Partners with Gojo to Offer Refills
All Sloan soap dispensers are engineered for GOJO refills designed exclusively for Sloan. They are available in 1500ml or 2300ml green-certified foam refills.
For a list of local distributors please visit: GOJO.com
Soap Dispenser Downloads & Resources
Download the brochure, sell sheet or find your nearest rep for more information.